I can't wait to tell you about our recent excursions around here, but I just wanted to share this photo of our son, in which he looks incredibly like his Uncle Daniel.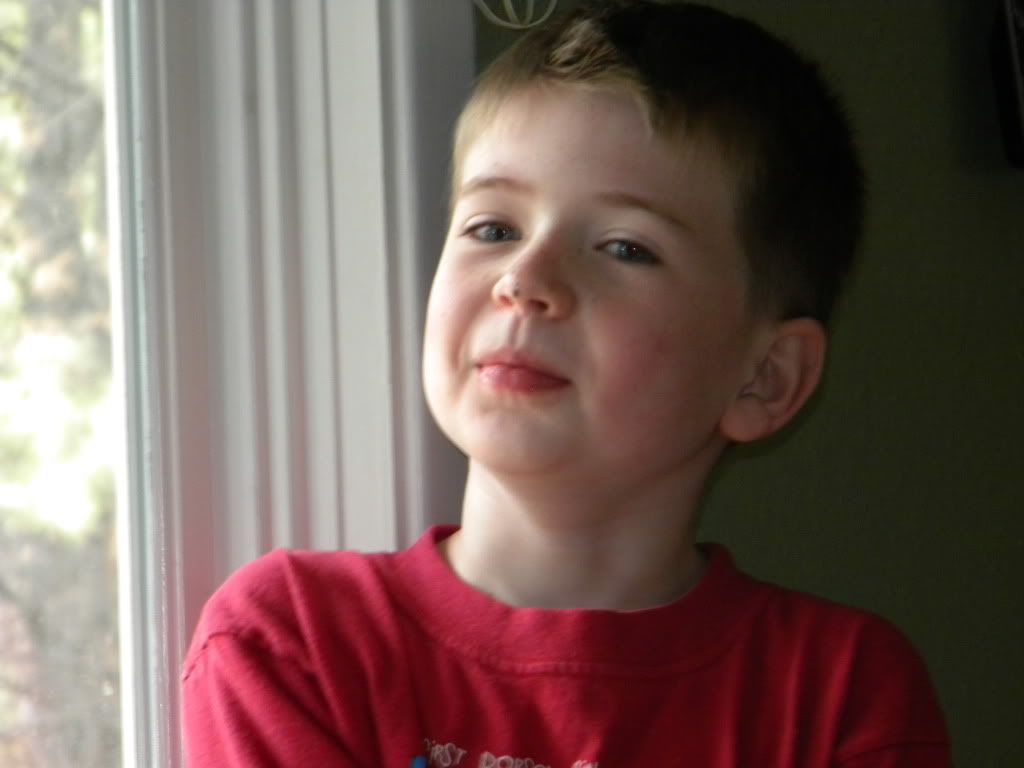 This look was the result of him trying not to smile for his picture. So I asked, "Who is your favorite girl?" ("Girl" being a gross word that usually ellicits many giggles and snorts.)
He paused and thought for a second before smugly replying, "Mother Nature!!"
And despite his best attempts at evading the camera, his papa pushed the button right in the middle of his smugness.
And the dirt on the end of his nose (of which he was unaware until we showed him the picture) just confirms his answer.