I periodically check the forecast for 59634, because that was our zip code in Montana. I'll read what the day's weather is going to be like, and the children will groan at all of the snow they're missing. I'll groan, too, because I miss Montana and because, against everything I would have predicted, I loved winter there.
It is very harsh and it is very cold and it is very snowy. But when you're all bundled up and wearing good boots and the night is quiet and the only sounds you can hear are the crunching of your boots and the panting of the dog ... I don't even know a word that describes that kind of comforting peace. And when you live on the side of a mountain, and you can walk a mile down and see the lights of the city below melding with the stars above - stars that are doing that special shine that they do only when the air is bitingly cold - it is indescribably awesome.
But yesterday I checked our own forecast, for our current zip code. And snow was in the forecast. Now this may not seem like much to the rest of the world, but for us to be getting snow ... at all, let alone this early ... well, there was some excitement in the house. It was cautious, reserved excitement, because snow in the forecast here could just mean you see something whitish occasionally float down from above. Ethan left at a little after 7 AM for his presbytery meeting, and the children and I continued decorating and hoping the rain would turn to snow.
We were not disappointed.
Maverick was thrilled. He is our Montana mutt, and he has always loved snow. (He's the one running at breakneck speed on the left side of the picture.) While this snow was much less than he's used to, it was still cold and wet and he was happy.
So were some others.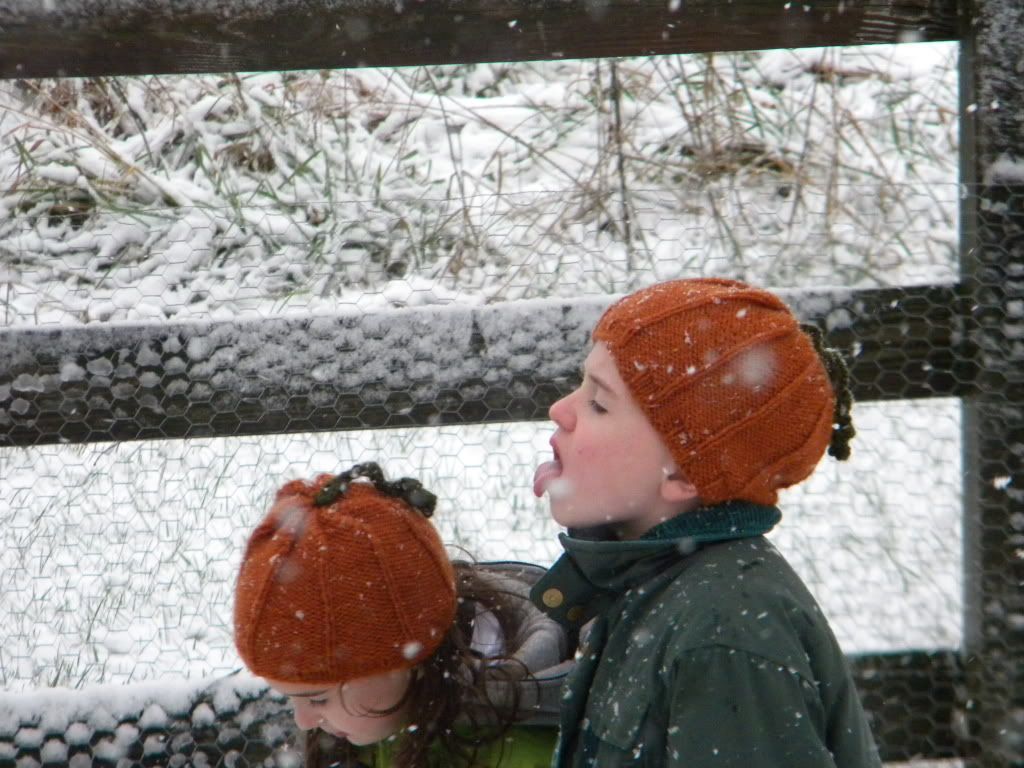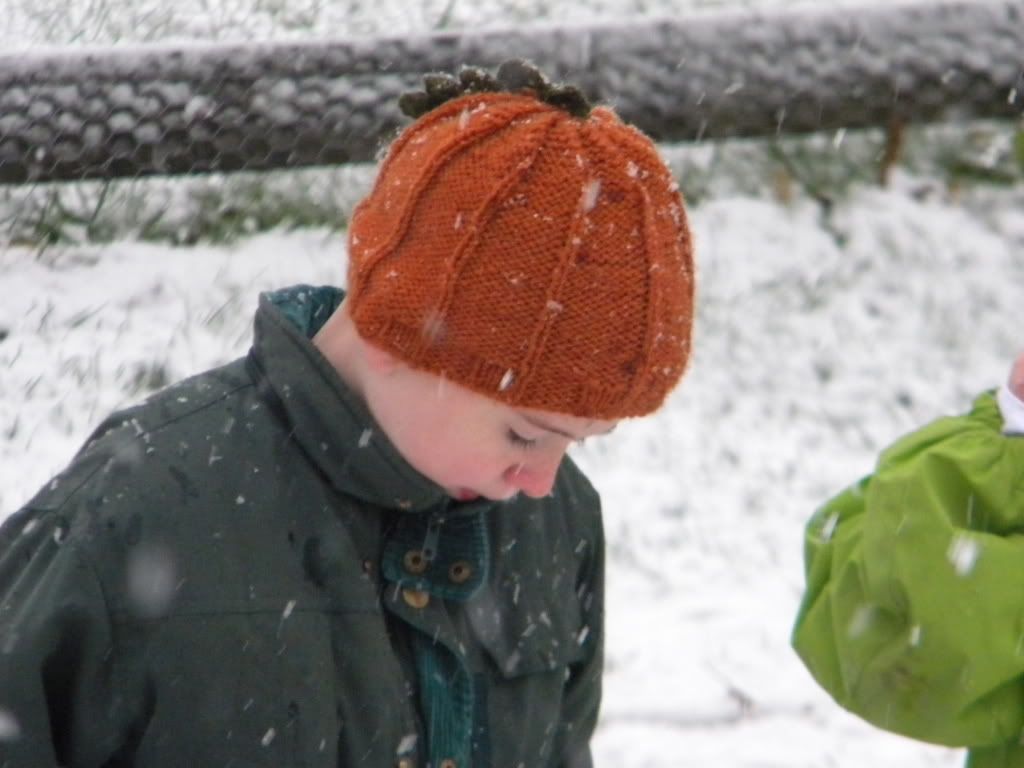 Ben and Lily continued trying to catch snowflakes on their tongues while the littles napped, and then they decided to come inside for a warm drink and some crafting.
But even with the fun distraction, the day seemed long without Papa. It wasn't long before they were at the windows, watching for the van to return.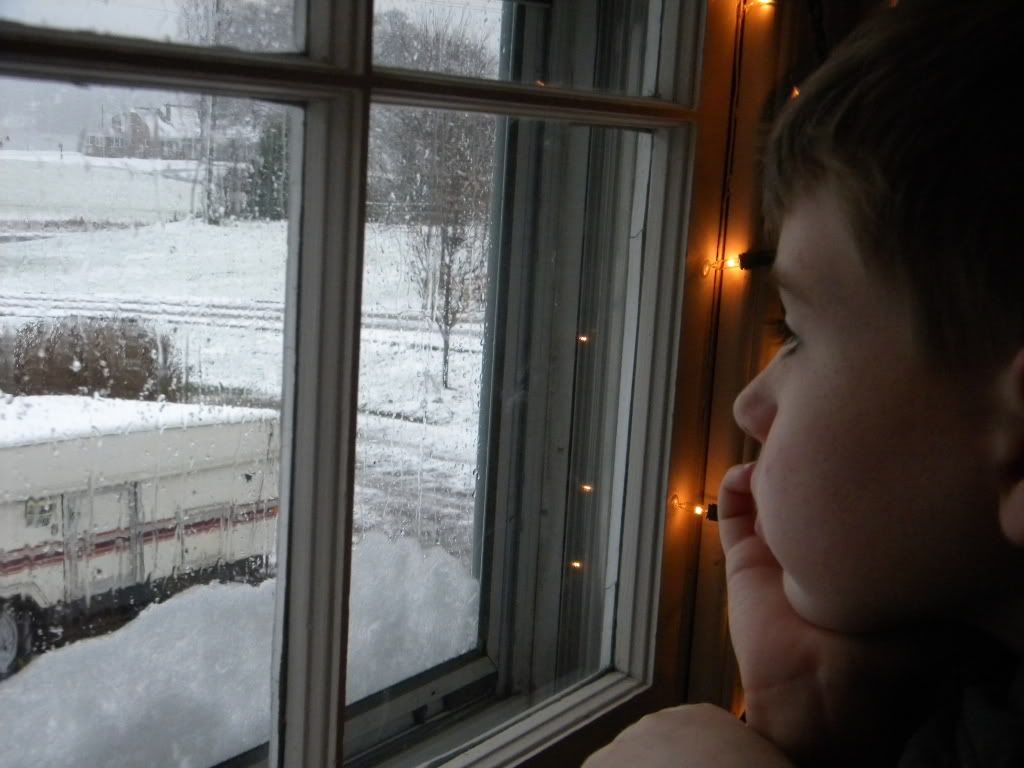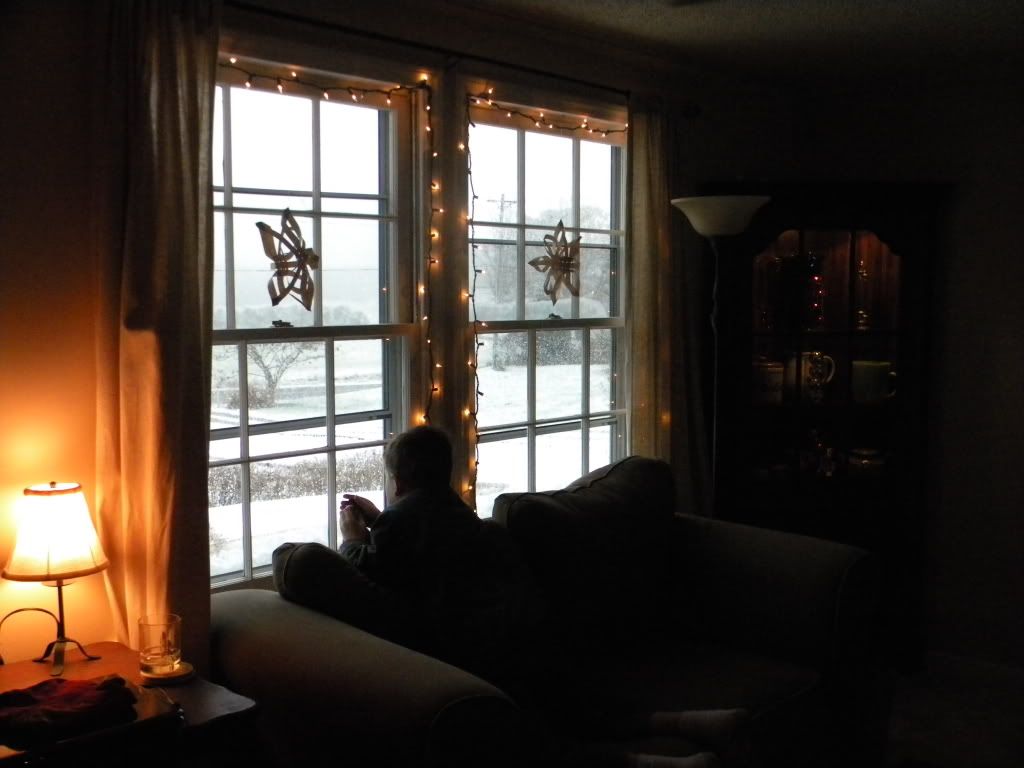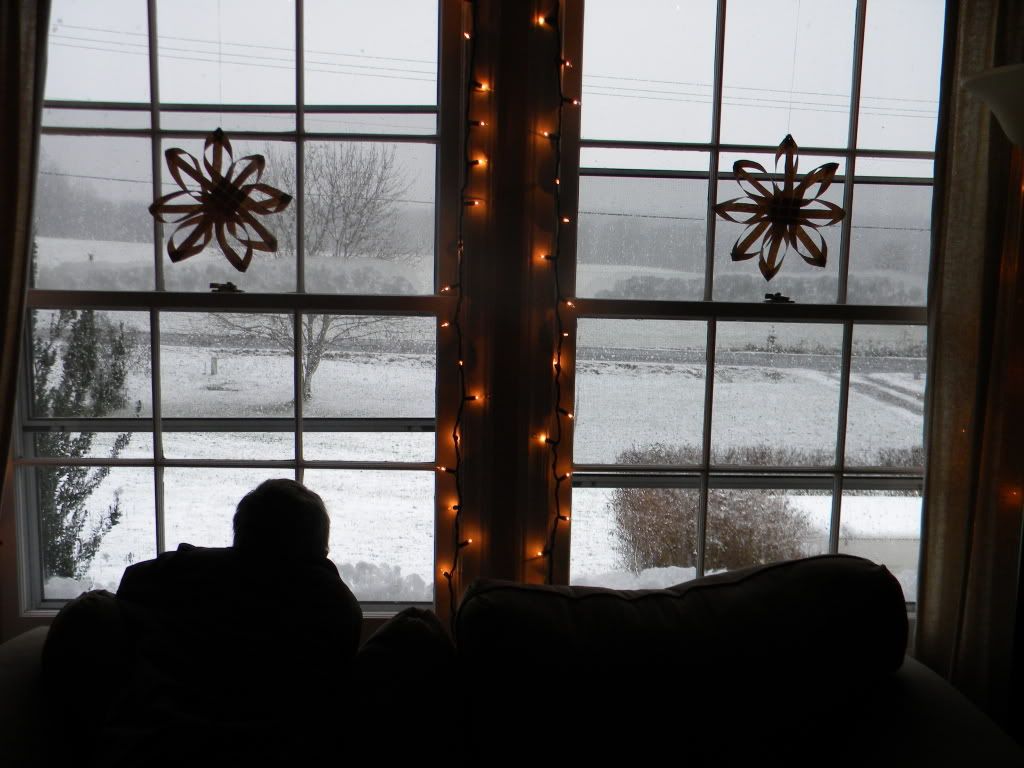 It proved to be a longer wait than they expected, so they snuggled in with the littles to finish a movie, and left only the bird to stand watch.